Holidays
Personality Quiz: What Kind of Prom Dress Matches You Based on Signs of the Zodiac
New hype trends, prom dress Tumbler inspirations and Pinterest references sweep the world. You are probably get confused and feel lost in millions of prom dresses styles. Leave it up to fate and to the lucky star under which you were born. We believe your astrological sign may tip you off to the dress.
Aries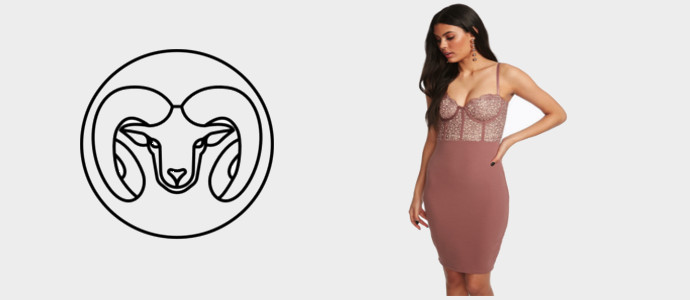 It was observed about Aries that they are so intense, spunky and very exciting personalities. That is why Aries prom girl probably would prefer something very attractive and wild such as bodycon dresses with remarkable cleavage and length that is not going to hide the beauty of her legs. Like that one dress from Urban Planet.
Taurus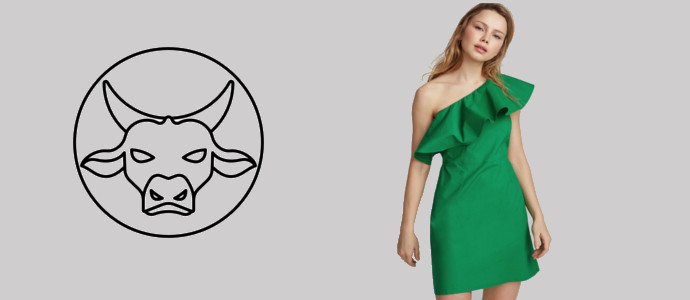 We won't be surprised if you are Taurus and want to be dressed with taste. If you have already picked something, it is almost impossible to persuade you to visit Simons for that this wonderful emerald dress with a gentle wave lying on a shoulder will underscore your patient, peaceful, nature-loving essence. At least we tried!
Gemini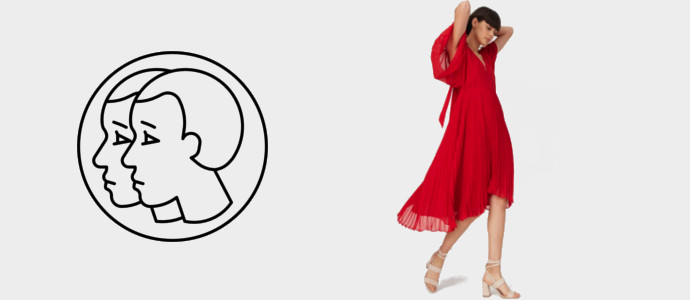 Picking just one dress is harder for Gemini than for any other sign. It is so hard to confidently settle on one option, what if afterwards you will find even better? Though you already asked for advice everyone in your surrounding, we want to contribute to your search for the perfect dress and suggest visiting Club Monaco. Get one of the striking red prom dresses and you will have a chance for long reflections on prom shoes and hairstyles.
Cancer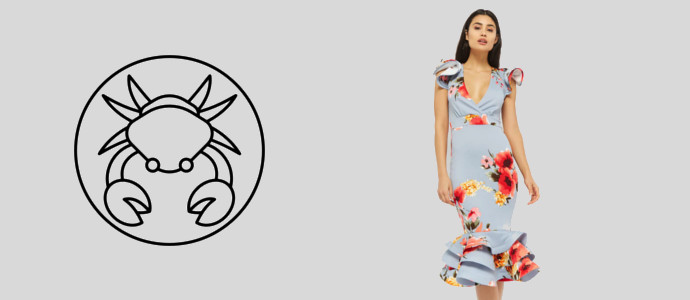 Burn with the Sun in Cancer, these people love art and glory, that is why the dress must be a masterpiece. This Forever 21 dress looks like Edouard Manet personally painted it with beautiful flowers. Your loyal friends and family will appreciate your commitment to elegant and feminine style.
Leo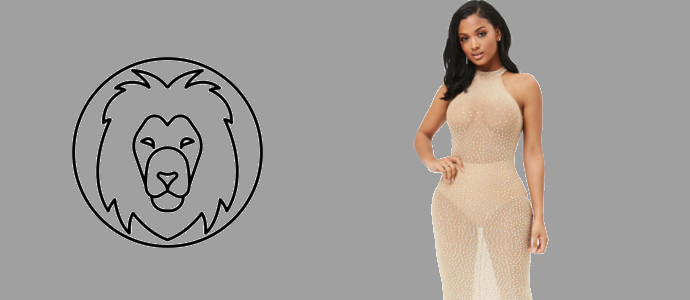 The main demand of Leo is that dress has to from the very first second you appear on the prom night put you in the spotlight and attract all glances. At the same time, with a self-confidence and manner of carrying herself like a superstar, Leo gal will shine even in cheap prom dresses from Forever 21. Just if the evening attire is covered with sequins, glitters or beads it will definitely hit the spot.
Virgo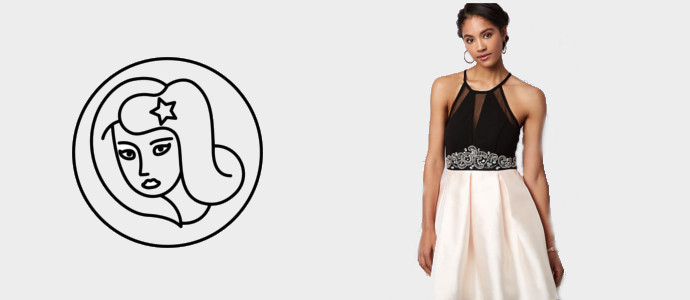 Elegant, classic and graceful. That how everyone else will describe Virgo girl recalling her after years. And that is exactly what she is seeking for. A wide variety of Le Chateau prom dresses may satisfy even the picky request of this star sign. Le Chateau offers the beauty of details and reasonable price for an evening gown, so don't be afraid to visit this online store and use coupons for a better price.
Libra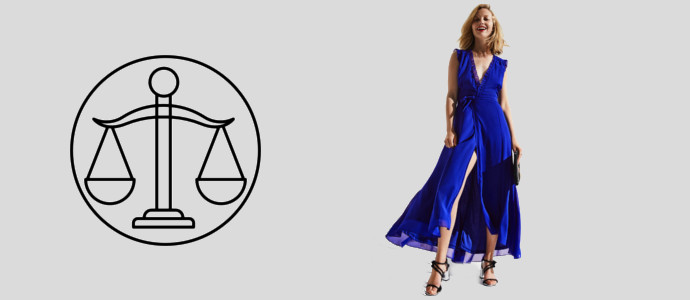 Inner peace and harmony of Libra sign may be represented by lightness, flying in the wind wrap dress. This sapphire dress from Simons will arouse in your prom date a strong desire to spin you in the mind-blowing slow dance. You deserved that!
Scorpio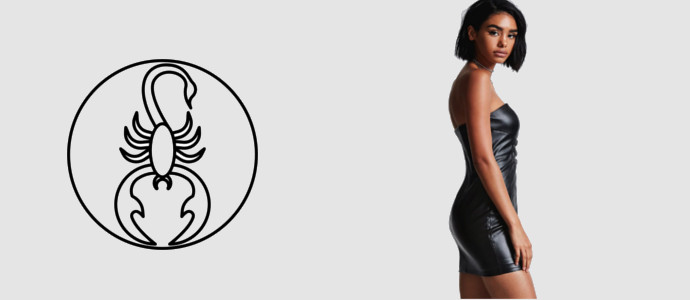 Scorpio is a brave sign and doesn't miss a chance to prove it. So from Scorpio natures, we expect something outstanding, showing their passionate self with a prom jumpsuit or leather dress. Actually, the one on the picture was found on Forever 21. Scorpio doesn't worry about being misunderstood, confident that true friends will in any way express ardent admiration.
Sagittarius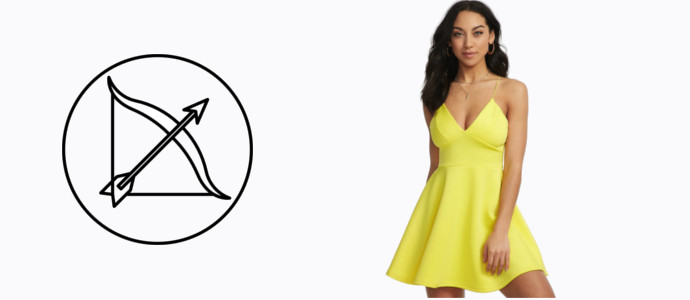 Optimistic people with good sense of humour born under Sagittarius constellation. The process of choosing prom dress they also don't consider something very serious. More likely you will recognize Sagittarius by Hollywood smile and short prom dress. Why? Nothing should constrain this open-minded and over-energetic person. She must be ready to set out for a fascinating adventure right from the prom party in Urban Planet dress.
Capricorn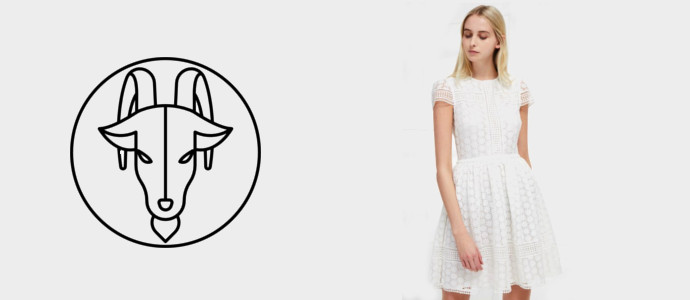 Who always have a perfect score? Of course Capricorn. And she will never go down with a prom dress bought at French Connection. To the extent stylish and to the extent traditional. She likes to feel superior all the fashion victims and won't regret this considerate decision looking at pictures from prom in 2038. Capricorn prom ensemble is just fine and dandy.
Aquarius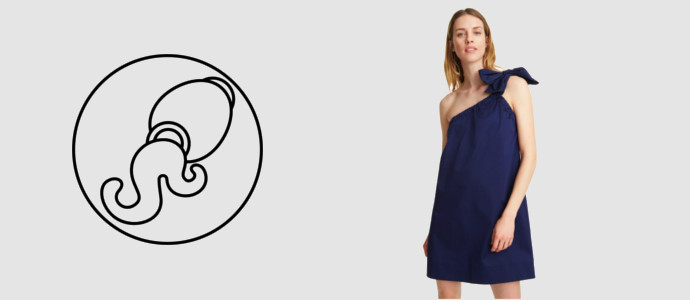 All Aquarius are big fashionistas. The Aquarius girl will do everything to never appear in the situation of similar dresses. Thanks to her creativeness and progressive vision she will obviously look different. Club Monaco offers various dresses, two-pieces and overalls that are in the height of fashion.
Pisces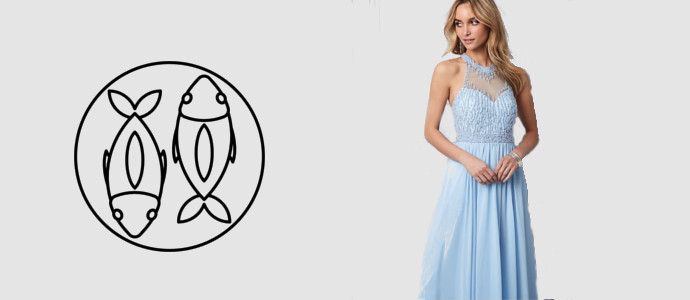 Tender, lovely and romantic creations, Pisces visualize their prom dress from childhood. Le Chateau has a collection of prom dresses among which she can easily find the princess dress comparable to the one that she was imagining. Let the fairy-tale come true.
Let's see what your horoscope predicts you. Are you going to become a prom queen?