5 Things to do this Valentine's Day
It's that time of the year, again, when lovers express their love for one and other in ways words alone can't express. Valentine's Day draws close, and it's hard not to think of making some homemade Valentine's cards to give to others or sell if you are into that kind of business. What do you get your loved ones this time around? Truthfully, saying a well-wrapped Valentine's Day chocolate box is fast becoming a cliché is just undermining the traditions of this special day. However, there are so many other things that you can do this Valentine's Day, and we will be mentioning a few. So, relax, we've got you. Let's start with some quick background info on Valentine's Day since nothing inspires better than history.
The History of Valentine's Day
With the New Year's day taking the number one spot, Valentine's Day is the 5th most popular holiday in the world. The Holiday is Roman in origin & tells the story of a particular Saint Valentine. One account of the legend stated that the Emperor of Rome, Claudius the second, in 270CE, believed that unattached men were the best candidates for battles. As a result, he established a law that says young men cannot get married. A Roman Christian Priest named Valentine, in his efforts to prevent young men from going to war, conducted marriages for them in secret. After the Emperor found out, he was not happy and declared that Saint Valentine be executed. Others believe, the day was named after another Valentine, whose first name was Sanin. The same Emperor executed him for helping Christians escape the cruel Roman prisons. Another re-telling of the story spoke of a priest who fell in love with the daughter of the person that jailed him, whom he had previously healed from blindness. Before he was executed, he sent a message, which he signed, "from your Valentine," to his beloved lady, hence the common practice of using the same insignia at the end of modern Happy Valentines Day messages. Eventually, a Roman holiday known as "Lupercalia" was canonized as St. Valentine's Day, and regardless of the version of the story you believe was to be accurate, one thing is common to all accounts, love.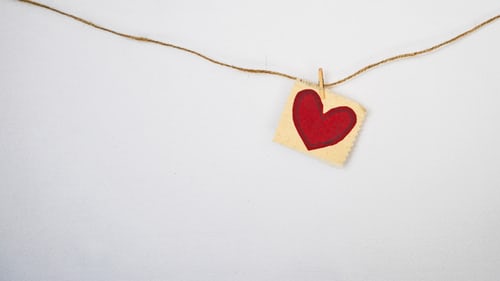 What to do this Valentine's Day
Do not feel weird for shedding a tear or two, Valentine's Day was born from a love story, and emotional tales as such sometimes strike a chord, the tear sac in this case. Well we digress, let's drive-in into some of the things you can do this Valentine's Day
1. Exchanging of Gifts
What better way to start than with the original gifts of the day, flowers & chocolates. Inspired by the Roman god of Love, Cupid, red roses symbolize love & beauty. As a result, there's no better way to say "I Love you and you are beautiful" than with a bouquet of pink or red roses. Yes, that baby with wings and an arrow is a god, who knew? By the way, Cupid is more avian than mammalian. So perhaps, "wings" with a baby is the better way to describe this mythological being? Not to deviate too far, Teleflora's Valentine's Day unique bouquets will melt her heart. Teleflora also gives you the option to order with an additional item like a Valentine's Day chocolate box, some balloons, or a stuffed animal each for a few extra dollars. With Valentine's Day deals all around, make sure you check out Canada's Gift Basket and Purdys Chocolatier for some fantastic Valentine's Day gift ideas.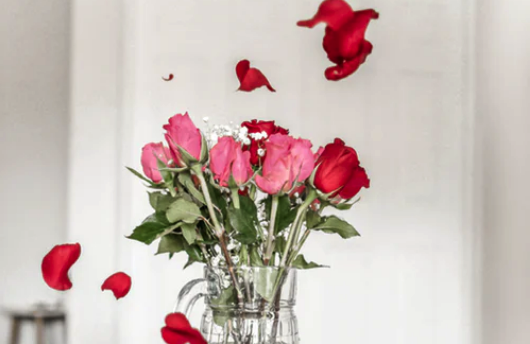 2. Valentine's Day Dinner
When it comes to a romantic dinner, four things are essential:
Did we say four? We mean three, sorry. A Valentine's Day should be private, just with him, her, or loved ones. For couples, you can start setting the mood for dinner with some Happy Valentine's Day messages early on, during the day or even evening of the day before the 14th . Then whoever is planning for who (can also be a joint effort) should decorate to create the proper atmosphere. Have time to talk about things around & about your relationship(s) with each other. Profess love & kindness. What you eat should be unique as well. Easily order champaign, what you both love to eat, or a Valentine's Day special meal from your favorite restaurant using DoorDash. For those with home-cooked preferences, MissFresh, Chefs Plate or HelloFresh is your best bet, delivering fresh already measured ingredients to your doorstep, including selectable vegan meals.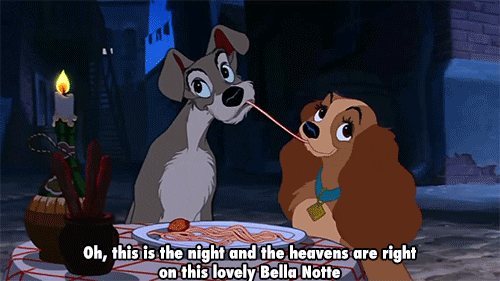 3. A Romantic Getaway
Valentine's Day is just an observance in Canada, and unless it's a day-off for you, you'll probably be busy at work or going about your business. However, the weekend after Valentine could be one of your best weekends of the year by making it a romantic getaway. Sightseeing is not a thing on Valentine's Day unless you are visiting romantic sights. Therefore a trip to the Tofino Resort and Marina in Torina, British Colombia, the Le Royal Monceau in Paris, the Mandarin Oriental in Texas, the Fairmont Peace Hotel in China or the Kiawah Island Golf Resort, are some places one should consider for getaways. Worrying about your wallet? Travel & tourism companies like CheapOair, Trip.com or Air Transat get you the best deals on trips.
4. Watch a "Valentine's Day" Movie
Some cinemas usually show romantic classics on Valentine's Day, if not, let your home theatre do the trick. Consider seeing movies like Pride & Prejudice, La La Land, the 1996 Romeo & Juliet, and The Time Traveler's Wife this Valentine's Day.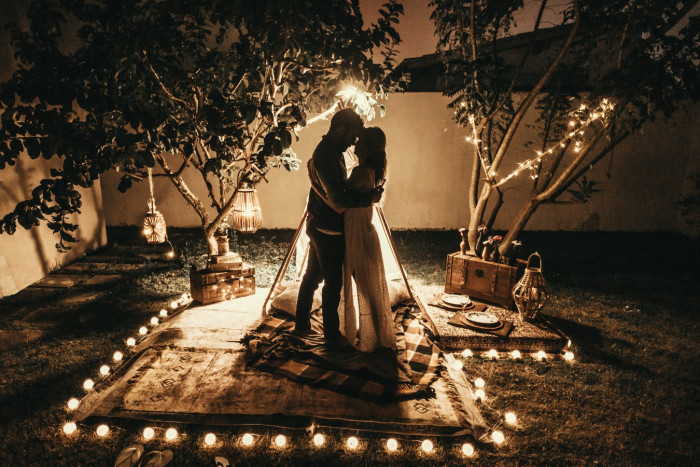 5. Valentine's Day Art
A gallery tour should be on the Valentine's Day to-do-list of anyone that loves art. Using Yaymaker, you can find any art gallery show taken place near you. With CanvasPop superior printing technology, printing a museum-quality canvas is more than possible & will be an awesome gift. All you need to do is upload the image you want to print, then order it.
Ladies & gentlemen, there they are! Five things you can do on the 14th. Remember that nothing is too small or big, the day is as unique because of the people share it with. So, make that special somebody feel special this Valentine by doing any of the things mentioned above. From everyone at FirstOrderCode, we wish you a happy Valentine's Day!