Why You Should Shop Online this Black Friday
A couple of the best Black Friday 2020 deals have already started showing their heads currently from stores Home Depot Canada, Mark's, and Amazon Canada, among many others. Even though Black Friday 2020 date is on the 27th of November, stores and sellers constantly offer early massive discounts to stay ahead of the competition and the best way to take full advantage of the willingness of companies to do quick deals is by shopping online.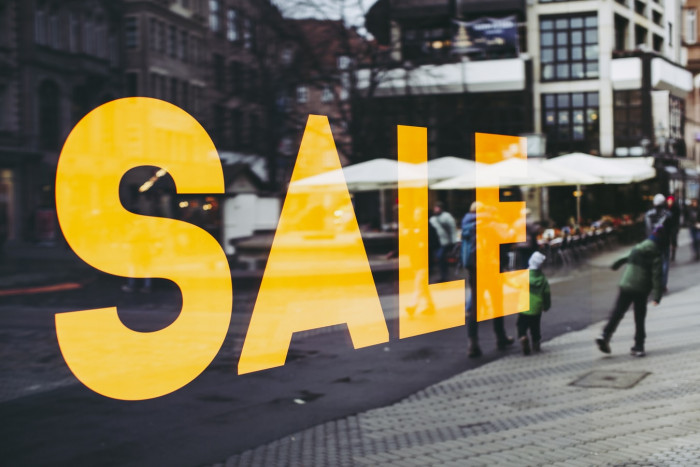 Why Online Stores Do it
Statistics have shown that retailers prefer to offer the biggest and most attractive Black Friday deals online. 2018, in particular, demonstrated the huge advantage internet shopping offers to e-shops on Friday after Thanksgiving with seller recouping more than CAD$6 billion in profit, which is over a 22% rise when compared to the year before. Other than making good profits, increase in sales volume, and drawing in new customers, there are highlights that retailers must know about this shopping day:
Customers have a higher tendency to buy online, on mobile devices due to convenience.
Most online stores get between 240% to 400% rise in profit on this day.
Traffic goes up, as high as 200%.
Longer deals or offers lasting 24 hours work more on Black Friday.
Retailers with free shipping get more patronizing from desktop internet shoppers.
Most online sellers clear out stocks on a day remembered to be one of the worst financial crisis periods in history.
Why You Should Do It
With eCommerce platforms willing to provide incentives like free shipping, take advantage of trigger fingers, and provide the lowest prices on all products in their catalog, there's little to no doubt that shopping online this Black Friday will be one smartest decision of what has been a challenging year. However, if you need more convincing, here are some reasons why you need to stay at home on the busiest shopping day of the year.
It colds and it's going to be rough out there
Probably a lazy reason but would you prefer to stay outside on a long queue, very early in the morning, with some tenacious shoppers in the country or simply enjoy every amazing Walmart Black Friday 2020 mobile promos including a 50% discount on 4k Televisions, iPad Pros, and so much, on-the-go? That's what we thought.
An opportunity to plan your shopping
With jaw-dropping deals flying left and right, how would one know which to go for? Planning, but that's something shoppers can only do online. Subscribing to your favorite store's newsletter means every shop letting consumers know what bargains to expect and what products would be involved. That way, frequenters can create several tabs for each Dyson Black Friday 2020 discounted price while missing out on anything.
The best way to avoid impulsive purchases
Two unrelated studies have exhibited that people have fewer tendencies to buy something on impulse online compared to when being in a physical store. Before you say, that's not me, here's the reason. In-store shopping floods the senses with products, overloading it with legitimate temptations, feeding on the mood of the buyer. In front of a computer or on your phone, you have the time to explore deals and compare them, sanely. When shopping on a mobile device or a personal computer, a purchaser is likely to go with the right Best Buy Black Friday Sale 2020 for the right product. That's considering the ridiculous amount of deals stores like this Best Buy have to offer.
Online shoppers start shopping earlier than anyone in a long queue at any store. The process can only be hindered by bad internet and Black Friday deals have started online, days before the day after Thanksgiving.
Already mentioned we feel that it deserves a highlight of its own. From 50% OFF on Lenovo computers and 25% discount on men's clothing at Mark's to 40% down on all Nike's shoes and 50% OFF on décor items at Home Depot Canada, shopping online using the FirstOrderCode page provides quick access to all the biggest deals across the internet.
Save more this Black Friday on us!