Top Costumes For Halloween 2021 Based On Your Superpower
The Grinch may try to steal Christmas again, but correct us if we're wrong, no one has the right to rub you off Halloween. You might wonder "Is Halloween cancelled?", fear no more, the festive is on and ready to be celebrated like never before. Get your candies, prepare pumpkins, and make sure this year's costume reveals the greatest traits of your personality in an unpredictably sophisticated, yet intelligent way. COVID-19 won't be celebrating Halloween with us forever, but our knowledge and brainpower are something we take with us wherever we go.
Everyone knows about the Myers Brigg personality test, the one you can take, and discover how good you're at this and that, and what one's weaknesses are. But have you heard of Enneagram? Pure science has helped thousands of people worldwide to change their jobs, improve their relationships, and stay in peace with themselves. Simple and fabulous questions give you insights on why you do what you do, and how to make it better. What if this time your costume represents your inner self at best, thus people around will not only be amused by the new side of someone they already know but also wonder how come they missed to notice how sharp and unique you actually are. Here are 9 versions of costumes for 9 Enneagram personality types accordingly. Feel free to put them to use in order to level up Halloween activities and give it another version of spooky notes.
The Perfectionist
The Perfectionist is a great version of the reformer, judge, and critic. Hillary Clinton, Martha Stewart, Harrison Ford are some of the examples. If you resonate with any of the figures above and the result of the test pointed out that this type is dominant in you, go for Power Ranger and never look back. The desire for purpose, respect, and fairness is your greatest strength, let it shine and bright!
The Helper
If somehow you saw on your screen The Helper result, congratulations! People like you are rare, wonderful creatures, who along with Mother Theresa, Stevie Wonder, Maya Angelou see this world as a better place for everyone and are willing to help, asking for nothing in return. Grab Among Us Halloween costume, and nonetheless help those in need, regardless of the number of candies you'll get afterward.

The Achiever
Goal-oriented, adaptive, and successful Tony Robbins, Arnold Schwarzenegger, Oprah Winfrey are great role models for Achievers. These people are admired for a reason, hence if you find yourself in this group, you will most likely enjoy being Willy Wonka. This outlook will represent your intelligence and extraordinary views at its finest.
The Individualist
The individualists are fragile, yet quite artistic, and creative people. Like Elizabeth Taylor, Prince, and even the whole country France, they stand out of the crowd and see this world differently. Therefore, to express themselves they might like Pennywise costume, something that seems complete, yet allows one to use imagination if questions are asked.
The Investigator
Sherlock Holmes and Maleficent are the Investigators. If you're a big fan, apparently you're one of them, and quite frankly, you're awesome (please don't tell individualists, we don't want to hurt their feelings). How about Purge or Сobra Kai, for Halloween 2021 COVID? Unfortunately, this time common Halloween has an extensive name, but let's take advantage of it, when else can we be so happy to stay healthy, alive, and celebrate with such enthusiasm?
The Loyalist
Time for the Loyalist to come in and engage like no one can! Richard Branson, Jennifer Anniston, and Woody Allen are quite entertaining individuals. If they were you, they would pick Mandalorian, and simply enjoy themselves.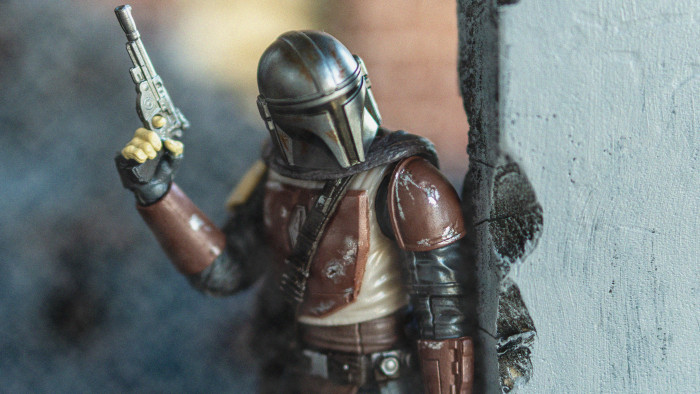 The Enthusiast
And right there, the Enthusiasts will appear in Astronaut garb, because that's what these spontaneous people do. Like Oscar Wilde and JFK, they go right to the point and are not afraid to be an authentic self. Classic Halloween movies may not show us the true potential of such gourmets, but it doesn't mean we can't distinguish it at least once in a while.
The Challenger
When it's time for the Challenger to hit the ground and a party, get ready to recognize him, by Karen Halloween mask at least. Martin Luther King, Winston Churchill challenged the world by the truth they spoke up, and strategies they had. This character dares to be different in her own way.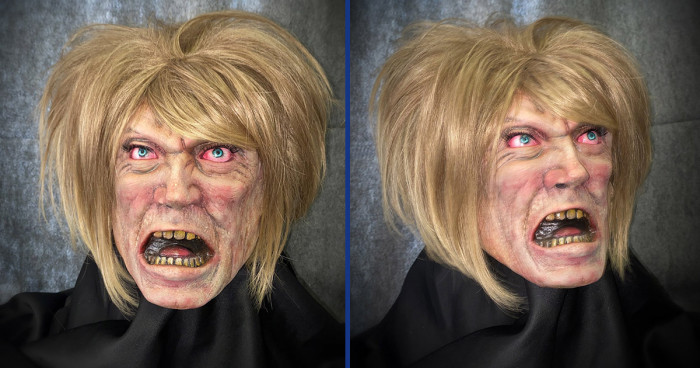 Photo: It's 2021 So Of Course A 'Karen' Halloween Mask Exists, source: scarymommy.com
The Peacemaker
Last but certainly not least, the Peacemaker is coming to the arena, and please get your hands ready for applause. Cowboy costume is your greatest choice, and trust us, Matthew Broderick, Queen Elizabeth II will agree on this one.
What else left to say? Now you're all set for one of the mystic times of the year. Be humble, and don't let anyone bring your mood down. Make this celebration unforgettable and let us know which costume was a choice of yours. FYI, we did the work for you, hence, all the costumes, appliances, decorations, make-up are available at Steve Madden, Charmed Aroma, Michaels Canada, Missguided, Carter's and more. Use the creative power and Halloween coupon codes & deals to meet your interest and satisfy fancy cravings.