Sunscreen and SPF: How to Protect Your Skin from UV Radiation at a Discounted Price
The Sun is worth worshipping so marvelous it is.
The Sun is many things. Ancient Egyptians believed that Ra, the god of the sun, kings, order, and the sky was the first pharaoh of Egypt. So marvelous and needful was the Sun Egyptians nominated this only start of the Solar System as their deity. The sunlight delivers tiny packets of light called photons. Born in a nuclear fusion at the very core of the star, the photons reach the Earth. They pave the way for photosynthesis and thus blossom and lush life as we know it. And yet the sunlight isn't a resource that brings only good stuff for us. 
The Sun is your life-long best friend as much as your cunning mortal enemy.
We call it sunlight in our everyday conversations. But scientifically speaking, the Sun radiates ultraviolet light capable of causing major dagame to the skin. Being the biggest organ in your body, the skin has its defensive systems deployed at all times to defend you from the harm of UV light – welcome melanin. Located in the outer layer of the skin, melanin protects it from the sun's harmful UV rays. But what melanin cannot stand is your firm resolve to sunbathe for hours on a pleasantly warm beach. In this case, your skin's natural defense will be easily breached – the sunlight will burn the skin, reducing its elasticity and leading to premature aging.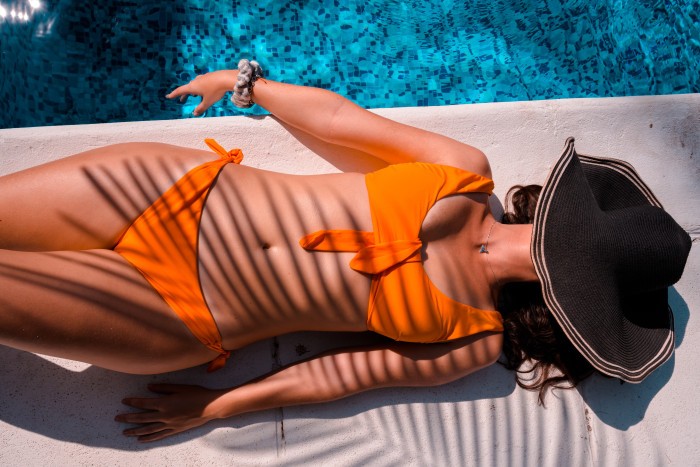 Source: Unsplash
SPF Sunscreen is the key to making the Sun your lifelong best friend.
Do you really need sunscreen every day? We aren't going to lift a veil of the mystery of the century here. Yes, you need sunscreen every day during the warmest season of the year. Let's go into detail.
Even on a cloudy day, you can expect a turn-the-tide situation. The unblocked, direct sunlight may catch you now and then throughout the day. The total amount of daily exposure to UV rays could be well over an hour. Matter-of-factly, the sun's UV rays are so potent that by spending just 15 minutes outside under direct sunlight, you may get enough exposure to cause skin damage and potentially skin cancer in the long-term perspective.
On cloudy days when there is barely any sunlight to sift through the densely overcast sky, you may consider skin using sunscreen. Yet it's best to keep a bottle of that sunscreen cream at your fingertips at all times. If you walk out of your sweet home, tilt your precious head, and see nothing but the marvelous vast infinite blue, you had better go back and grab a bottle filled to the edges with SPF sunscreen. 
Let's find the right sunscreen for you. 
You would love to use the American Academy of Dermatology's recommendations as a safe purchase when shopping for sunscreen. Let's see the criteria to pay close attention to:
SPF 30+;
Water resistance;
Protection against UVA and UVB rays.
You should also consider two types of sunscreen:
Chemical – it filters UV light;
Physical, or mineral based – it blocks UV light.
The chemical type is a perfect pick for sunbathing purposes. If you want to get an alluring tan, you have to let a small fraction of the sunlight work on your skin. Chemical sunscreen makes a perfect candidacy for those who adore flaunting their tanned bodies.
Mineral-based sunscreen is the right product for people with sensitive and acne-prone skin. It protects the skin from a broader spectrum of UV light. This kind of sunscreen suits not just people with sensitive skin, but all those who work in the field or have to spend lots of time outdoors whatever the reason. 
Sunscreen to protect your skin from UV radiation at a discounted price
We've handpicked the best sunscreen products to keep your precious skin safe and sound. 
La Roche-Posay Canada anti-aging SPF 50+ UVA and UVB sunscreen cream. You can hit two birds with one stone when looking for an efficient sunscreen. Along with sunlight protection, you can tackle skin aging issues as well. Check a daily anti-aging cream combined with high broad-spectrum UVA and UVB protection offered by La Roche-Posay Canada for sensitive skin. Armed with SPF 50+, the anti-aging sunscreen cream will let just about 2 percent of the UV rays though – the amount is way too small to cause any problems. La Roche-Posay offers 10% off the first order. Get free shipping across Canada and US on orders over $80.
Source: La Roche-Posay Canada website
Enjoy a long sunny weekend or a vacation with Dermatologist Solution Super Fluid UV Defense SPF 50+, Kiehl's best face & body sun protection formula for daily use. This lightweight sunscreen formula will keep your skin well away from the dangers of UVA/UVB rays, free radicals, and pollution. With the key ingredients – Baicalin and Vitamin E, the sunscreen will fuse the skin with antioxidants and keep it properly moisturized. The product is suitable for all skin types, including sensitive skin. Have your sunscreen shipped free of charge and get 3 complimentary samples of Keihl's most efficient skincare formulas. 
Source: Kiehl's Canada website

Get an even tan with Origins Canada GINZING SPF 40 Energy-Boosting Tinted Moisturizer. Designed for skin tint and sun protection, the product suits all skin types – normal, dry, oily, and combination, as well as sensitive skin. Based on caffeine from coffee beans and Panax Ginseng, this awesome moisturizer immediately increases moisture levels and protects the skin from UV rays. As a bonus, you will get a sheer tint for a flawless finish to your vacation. Have your Origins moisturizer shipped free of charge. Add more skincare to the shopping cart until it weighs the $145 worth of orders to get a 6-pc Regimen Set for free. Get your GINZING SPF 40 moisturizer as part of the All-Time Essentials and qualify for 25% off selected limited-edition skincare.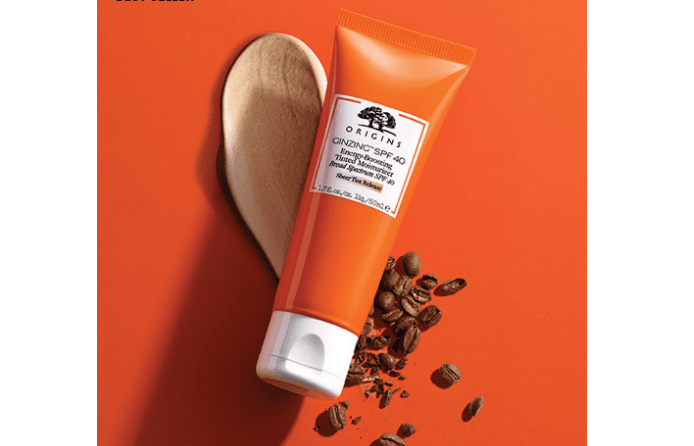 Source: Origins Canada website
Well.ca is a portal to a vast infinity of self-care and beauty brands. Out of thousands of hot season skincare, customers put a premium on Thinksport Kids All Sheer Mineral Spray SFP 50. Mineral-based, the sunscreen works best for kids and adults for daily UVA/UVB sun protection. Infused with Zink Oxide and Titanium Dioxide, the formula shields sensitive skin from the dangers of the Sun. Spend $100 and get 10,000 BeWell points. Enjoy free Canada and US shipping on orders over $65. Use Well.ca coupons to unlock a discounted price.


Source: Well.ca website
Clinique Canada would love to introduce its greatest, most innovative pride of this summer – the NEW Moisture Surge SPF 28 Sheer Hydrator. Enriched with Aleo Bioferment, HA Complex, and Vitamin D, the hydrator filters up to 96% of UV rays and keeps your skin properly hydrated all day long. Safe for sensitive skin, the product keeps your skin hydrated and glowing, not shiny. Orders over $60 qualify for a free 8-piece kit. Join Smart Rewards to unlock a 15% sitewide discount. Apply the Clinique Canada promo code to maximize cost efficiency.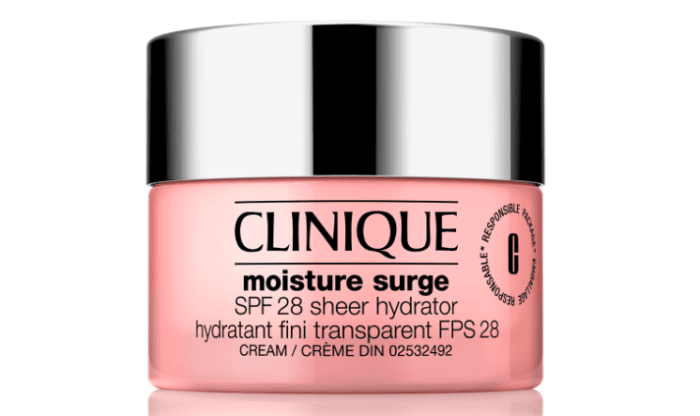 Source: Clinique Canada website
Protect your skin now and it will thank you for the service decades later
Summer sunlight is always so warm, pleasant, and alluring. Yet it is another sort of siren. In Greek Mythology, sirens were women whose singing lured unwary sailors onto rocks. Just like those mythical women, the Sun is alluring and fascinating, but also dangerous. Sunburns now and potentially skin cancer decades later, you don't this nightmarish image to become reality. All it takes to keep your skin protected and healthy is to use the right sunscreen under the right conditions at the right time. Use SPF 30+, water-resistant, UVA/UVB grade sunscreen, shop cost-efficiently with FirstOrderCode and enjoy your potent sunscreen products at a discounted price.