Shopping at Walmart Online Store During Covid-19 Pandemic
In the middle of the Coronavirus Pandemic, supermarkets and even the smallest grocery stores have become valuable more than before. They offer Canadian homes everything they need to get buy till all the Covid-19 madness blows over, whenever that will be.
Nevertheless, the fact remains that grocery store workers are front-liners in this battle with the novel Coronavirus. Whether the aim is to shop Walmart Garden Center or the stationary section, store chains are putting in measures in place to keep employees and customers safe in these perilous times.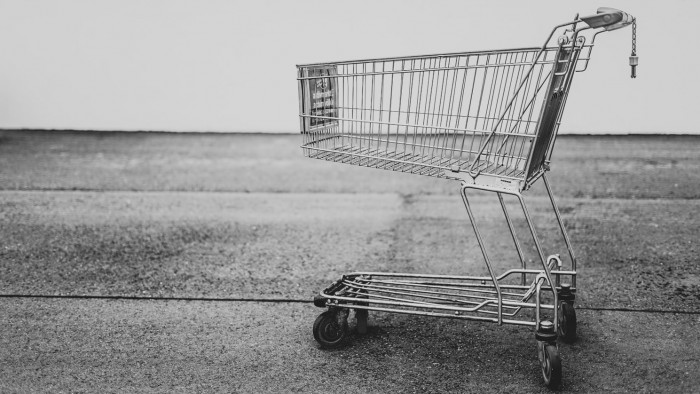 General Measures Adopted by Grocery Stores
A crowded location or a place most visiting by people is a hotspot for the spread of the virus. So, without a doubt, while shopping malls may be essential, they also pose some threat when it comes to contamination. As a result, there are procedures put in place by stores to protect everyone in the buying & selling and groceries.
Stores have doubled down on sanitation processes. Grocery stores like Walmart's operating hours are shorter than ever and many places are adopting new cleaning measures like closing food tables as well as olive and soup bars alongside serve-your-self food stands.
Besides working for a short period, grocery stores have also designated the first opening hour to the elderly as they are known to be prone to experience the more deadly side of the Covid-19 infection easily. For this, one could agree that creating a special shopping time for senior citizens is a genius move.
A countless number of food stores have implemented social distancing rules by using markers on the follow, indicating where one should stay in distance to the person before or after, in a queue. The distancing cues have done wonders in eliminating overcrowding. So, if Walmart online shopping isn't the best for ensuring that you are selecting the best apples from the lot, one can rest assured that trying your gloved hands on those delicious fruits is still a safe process.
Stores are now encouraging consumers to shop only when necessary. Constant trips to stores are being discouraged and it's suggested that one person should shop for the entire house rather than moving together in a group of threes or fours. Deciding on who would shop per time could save lives. A certain number of stores that have limited the number of people that can be in the store at once to a minimum.
Just in case you have been wondering why Plexiglas barriers have been selling more than before, it's because grocery stores like Metro and Walmart are utilizing them in a bid to protect their own.
Meeting store workers sanitizing carts and baskets at entrances or that gentleman preventing anyone with a mask from entering are all working towards the same cause, your safety and theirs. If you are impressed by the safety measures employed by diligent stores, why not pick a couple of Walmart flyers on your way out as a way of saying, "thank you!"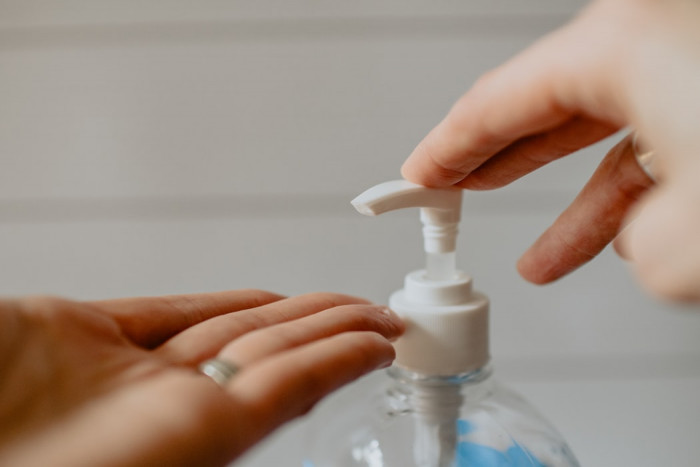 Walmart Taking it a Step Further
Research has shown that the virus can survive up to a day on cardboards but yet, experts believe washing or wiping a cereal box, canned tomato, or rice nylon back does not do much. However, if it provides a sense of security, such practices are encouraged to be carried out using lukewarm or cold water.
While there are concerns from both ends of the spectrum in grocery shopping, certain stores, like Walmart, have even taken extra steps in ensuring the online shopping is even safer than suggested.
A. Returns
Walmart has temporarily suspended returns for certain products like paper items, cleaning supplies for homes, pharmaceutical, beauty, and health products as well as apparel and food. Returns for items that are currently eligible are facilitated by Walmart online grocery shopping platform or mobile app. In other words, returning a purchase is now possible without having to go to the store.
B. Orders
Remember that when 12 tissue paper rolls were a thing? Well, we are glad to let you know that Walmart has limited quantity products like milk, eggs, waters, and other high-demand items. As things change, the store has assured everyone that the limits set will also change.
C. Delivery
Walmart grocery delivery is completely devoid of contact. This system delivery involves putting the ordered goods straight in your car's trunk. Orders can also be left on doorsteps as the need to sign has been eliminated.
Orders may take longer to deliver than usual. However, it's good to know that someone is watching out for us when we do all we can to get the essential things in the safest way possible. With numerous Walmart coupon codes compiled by the FirstOrderCode team of the page devoted, you will not only be shopping safely but also easily save big on hot items.